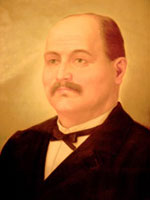 Joseph Dupeyron
From a simple distiller to a producer of grand cru...
Joseph Dupeyron, a distiller based in the heart of Gascony, founded the family business RYST-DUPEYRON in 1905, in order to conserve his refined elixirs.
Passing down his savoir-faire through the five family generations, today his great grandchildren conserve his passion, running the family company.
The Hotel de Cugnac and its "paradise"
The head office of Ryst-Dupeyron Armagnac is based in Condom, in the "Gers" department in the south west of France. An 18th Century classic, stone built impressive building with its 100 year old cellars only just a few metres away and it's stone vaulted galleries which house the 400 litre Gascon oak casks where its reputed eaux-de-vie sleeps for the duration of its long ageing. Aromas of prunes and vanilla fill the air in this mysterious maze of different cellars, capturing the senses of each visitor as they discover Armagnac. Let yourself be guided to 'paradise' where the oldest vintages of over 40 years are safeguarded. Jacques-François Ryst and his cellar master watch over these Armagnacs on a daily basis. Once the cellar master decides that the ageing is sufficient, selections are then made, creating thanks to the different origins and different ages the most harmonious blends of armagnacs. This task is a long one that involves extensive tasting of the different armagnacs.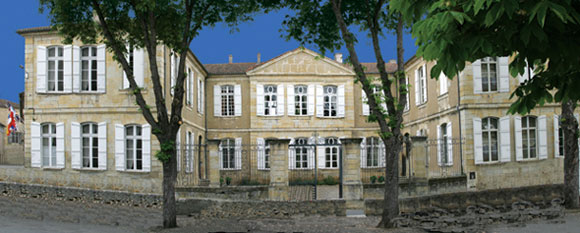 Château Cugnac, Condom, Gers